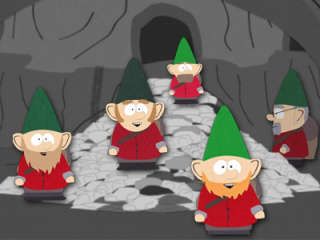 Here's the deal, guys: Starting this week and running all through October, I'm giving away free shit every week. The plan is that you will download these books, you will love them, and you will leave reviews for them. Then, when anonymous strangers are trolling Amazon, they will see these reviews, buy these books, and then love them too. And they will become hooked on my writing — because I am the literary equivalent of meth, only better for your teeth — and, when the next book comes out (Revenge-aroni, later this year), they will buy that too and you will also buy that too and everyone on the internet will see you all buying that book and they'll buy that book too and then I'll become a sensation and stupid mega-rich and start hanging out with Stephen King and find out just what the hell he's on that makes him so prolific and Monica will quit her job and we'll all live happily ever after. Easy-peasy, right?
Anyway, the first book I'm giving away for absolutely zero money is Store-crossed, a post-apocalyptic love story. Technically, I think it's a novelette, but, whatever you call it, I really like it and I'm kind of butt-hurt that no one's read it. Click the big ol' image below to make me feel better:
Right now, Store-crossed is Kindle only, but that will be remedied next week. Rest assured, I will let you know. You are going to come to hate my generosity by the time Halloween rolls around.
Speaking of, I'm also releasing Quintology of Qualms, a collection of five Halloween comedy-horror short stories. Quintology will be free for Kindle next week, then, after exploiting my blood pact with Amazon, I'll put it up everywhere else for free for a week, and then, after that, you will have to pay a whole ninety-nine cents for it. Fair warning.
That's not all, folks! After that I'm giving away We're Going to Die Here, Aren't We? and Devil Went Down to Jersey for a week each, but, honestly, I give those away all the time so you really should have them already. But, again, you can leave reviews to get other people to download them, just so you don't feel left out.
But, wait, there's more! I've joined the early 2000s and now have a mailing list, for books and giveaways and shit. Sign up now and receive not one, not three, but two exclusive short stories! And one not-so-exclusive one! And possibly/probably more in the future!
So, that's the plan. Everyone good? Good. Break!